About Carmichael Towing Company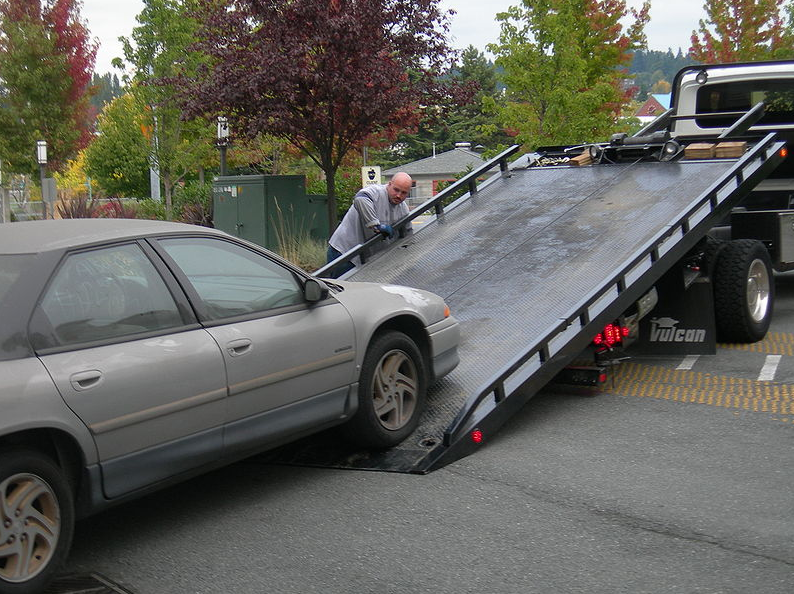 Carmichael Towing Company is a full-service, comprehensive towing crew with over a decade of experience helping people on the road. We are equipped to handle any size vehicle, from motorcycles to RVs and everything in between. We offer a wide range of services, including emergency towing, long-distance towing, flatbed towing, and more. We are dedicated to providing our customers with the best possible service at the most affordable prices.
We are a family-oriented and operated business, and we take pride in our reputation for being honest, reliable, and affordable. We are available 24 hours a day, 7 days a week to help you with your towing needs. Give us a call today!
What We Offer
Emergency Towing

Long-Distance Towing

Flatbed Towing

Local Towing

Vehicle Recovery

Jump-Start Services
These are just to name a few ways we can help. For more information–or if you need roadside assistance–give us a call at 916-579-7549.
Carmichael, California Towing At Its Finest
You may have looked to other towing services in the past. Have you given them repeat business? If they were slow or otherwise unsympathetic to your plight, the answer is probably no.
Our towing service offers something special for the people of Carmichael, CA. We work quickly while making sure never to damage your vehicle. That's because we know it's not just your car or truck that needs help–you do, too! We'll get you off the side of the road and back to business with no fuss, chaos, or high prices.
We are the towing service that you can depend on in Carmichael, CA. This is a town that expects no less than absolute greatness–so greatness is what we strive for.
We know that when you need a towing service, it's usually because you're in the middle of a crisis. That's why we do everything we can to be there for you as quickly as possible. We know that your time is valuable, and we won't waste it.
Sacramento County Can Count On Us
Nor is it just Carmichael we take care of. All of Sacramento County can count on us for their towing needs. We've been servicing the area for years, and our drivers know all the back roads like the backs of their hands.
That means that if you live in any of these wonderful places, we're just a phone call away:
Sacramento

Auburn 

Carmichael 

Citrus Heights 

Elk Grove 

Fair Oaks 

Folsom 

Galt 

Isleton 

Lincoln 

Mather 

North Highlands 

Orangevale 

Rancho Cordova 
And even if your town's name isn't on the list, chances are we still go there. If you have questions about how far our service extends, please don't hesitate to contact us today.
Wheel-lifts, Slides, Booms, Quick-pics, and More
Carmichael Towing Company carries all the equipment needed for multiple types of disasters. If your vehicle has broken down and you need a tow, we have wheel-lifts and flatbeds to get the job done quickly. Our quick picks will lift your vehicle onto a hitch from any bad spot it's stuck in. Is the car jammed in a ditch? With our boom lifts, it'll be out again in a jiffy.
As for our integrated tow trucks, they are here to carry the big beasts, such as buses and rigs. These trucks are used when even a flatbed is too small for the job.
And speaking of flat-beds–indeed we have them, too. For no matter what kind of pickle you're in, we've got just the stuff to get you out. So don't gamble your time with any other towing service–not when the friendly folks at Carmichael Towing Company are here to help.
Tank Trucks
It's not always safe–or legal–to transport fuel around the county using any old container available. If you happen to run out of gas and need a quick roadside fill-up, keep our number handy.
We have tank trucks to bring fuel to your location, so you can get back on the road without any worries. We understand that when you're stranded, the last thing you want to do is walk a long way to get gas. That's why we provide this service–to help you in your time of need.
And if you have a fleet of trucks that need to be refueled, we can do that, too. No job is too large for our team to handle.
Lock-Out Services
Locked your keys in the car? Carmichael Towing Company has a solution for that, too. We know how frustrating it can be to be locked out of your own vehicle. But don't worry–we can get the door open. 
With our lock-out services, you'll be on your way again before you know it. We use a variety of methods to get you back into your car without damaging anything or using words not suitable for general audiences.
And if you're a business owner with a fleet of vehicles, we can help you there, too. Our commercial lock-out services are second to none.
Flat Tires
Got a flat tire? We can help with that, as well. Carmichael Towing Company is here to assist you in any way possible. If you have a flat tire, we'll be happy to change it for you. We know how time-consuming and frustrating it can be to deal with a flat tire. But with our help, you'll have a safe tire back on your vehicle almost as fast as the Indy pit stop pros can do it.
So if you're in need of a towing service in Carmichael, CA, don't hesitate to call Carmichael Towing Company today. We'll be there when you need us, and we'll get the job done right.
Carmichael Towing Company specializes in all of the above and so much more. No one in Sacramento County needs to worry about being broken down on the side of the road–not while we're around.
Contact us whenever you need to at 916-579-7549.