Carmichael Winching Service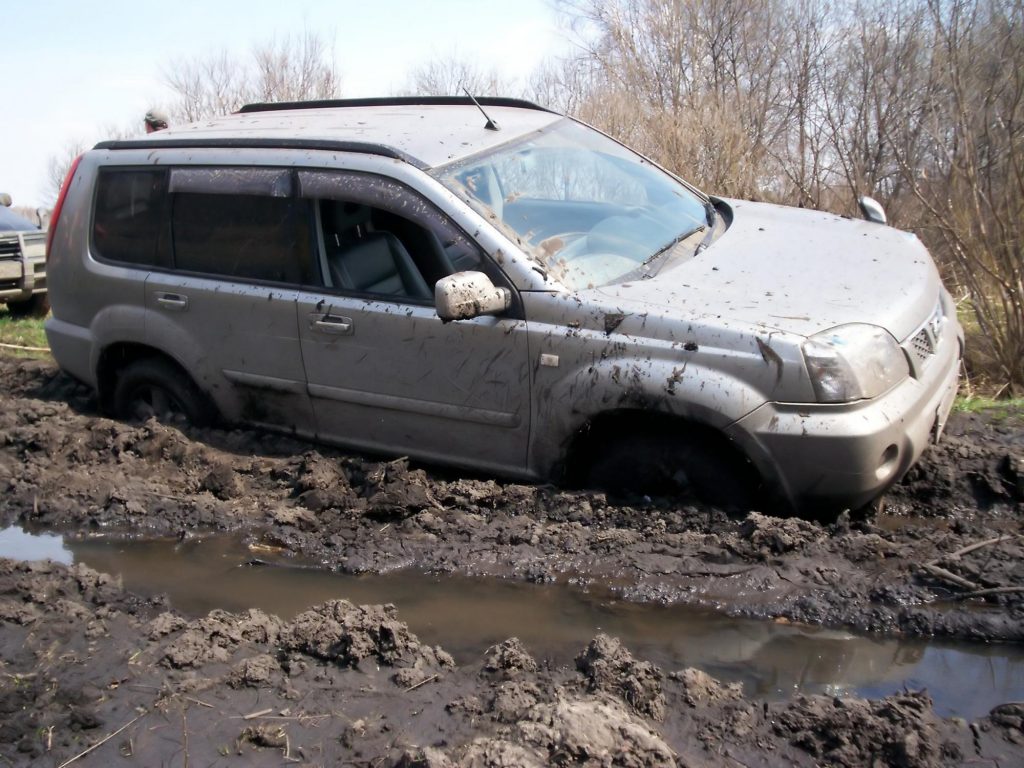 A winch is a motorized cable wrapped around a big drum. When you turn the winch on, the drum spins, wrapping the cable tighter–and pulling along whatever might be attached to it. You've probably seen them on cool trucks with knobby tires and giant spotlights on the roll bars.
Carmichael Towing Company uses these same kinds of winches to pull wrecked vehicles out a ditch, or up a hill, or onto one of our flatbed trucks. If you ever get stuck in a rough patch in Sacramento County, give us a call at 916-579-7549.
When Will You Need A Winch?
Winches are great for getting unstuck, but they can also be used to tow vehicles that have broken down. If your engine dies on the side of the road and you don't have a way to get it going again, we can use our winch to load your vehicle onto one of our flatbed trucks and take it back to our shop.
Winches can also be used to move vehicles around in our shop. If we need to get your car up on a lift, we'll use a winch to pull it into place.
Whether you're stuck in the mud or just need a tow, Carmichael Towing Company's winching service is always here to help. Give us a call the next time you need a hand.
Are There Different Kinds Of Winches?
Just like there are different kinds of vehicles, there are also different kinds of winches. Carmichael Towing Company uses electric winches, which are powered by electricity from our trucks. We also have air-powered winches, which run on compressed air.
The type of winch we use depends on the situation. If we're towing a vehicle that's not too heavy, we'll use an electric winch. If the vehicle is heavier, or if we're towing it over long distances, we'll use an air-powered winch.
No matter what kind of winch we're using, Carmichael Towing Company will always provide the best possible service.
So Hydraulic Winches Are For Big Trucks?
That's correct. If you're driving a monster SUV or a commercial truck that's too much for an electric winch to handle, we break out the hydraulic winch. This bad boy is powered by hydraulic fluid from our truck, and it can tow just about anything.
We use hydraulic winches for the really heavy stuff, like tractor trailers that have broken down on the freeway. If you're ever driving behind one of these big rigs and you see us pulling up with our hydraulic winch, you'll know we mean business.
Carmichael Towing Company is Sacramento County's premier towing and winching service. No matter what kind of vehicle you're driving, or what kind of trouble you're in, we can help. Give us a call the next time you need a tow.
I Need To Get To The Top Of Carpenter Hill
With a winch? Um…okay. You'd need a heck of a long winch for that. We may want more details before joining in on this one.
That being said, our crew is trained with the use of winches to get vehicles out of the toughest spots. If you're really stuck and don't know whom to ask for help, give Carmichael Towing Company a call at 916-579-7549.
Carpenter Hill indeed.