Carmichael Towing Company Services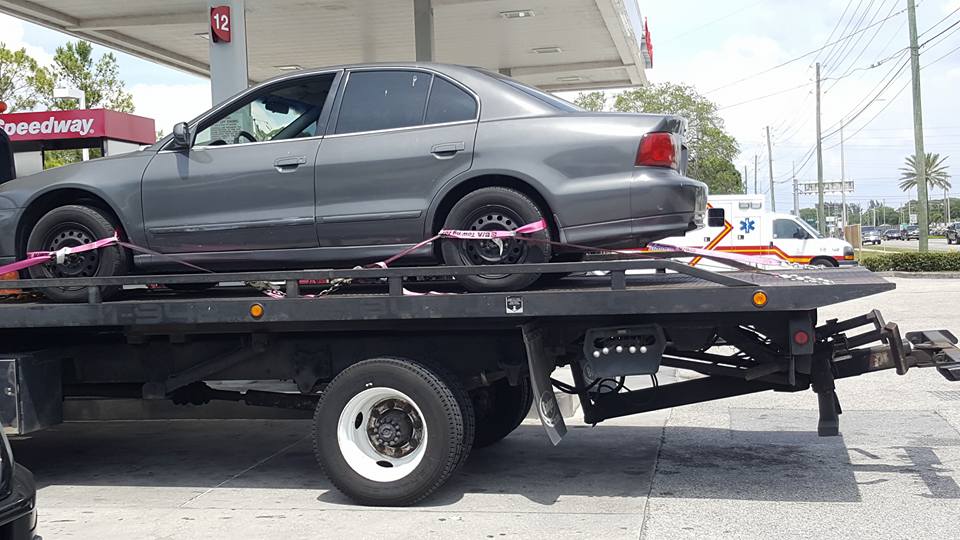 If your car, truck, or motorcycle breaks down on the side of the road, call Carmichael Towing Company for fast assistance. No matter where you might be in Sacramento County, we'll get you towed to a certified mechanic. Carmichael Towing Company is proud to provide the following services:
Towing
After a breakdown in heavy traffic, or in the middle of the night, you're going to want help straight away. It won't do to wait around whistling. A stroll through the nearest park is out of the question. You want your vehicle towed to a good mechanic who can fix the problem. That's where we come in.
We can tow your vehicle to any location within the county. Just give us a call at  916-579-7549, tell us where you're stranded, and we'll be there to get you (your car, that is) on the wrecker.
Roadside Assistance
If you're in need of a jump start, tire change, or just some gas that comes from an actual fuel station and not that hot dog you just ate, Carmichael Towing Company can help. Our roadside assistance services are available 24/7, so you're never stranded for long.
We can also bring oil and engine coolant, or really, whatever your vehicle needs to get going again. Jumper cables aren't doing the trick? We'll bring you a new battery and hook right up. Then we'll test the charging system to make sure it's doing its job. Your number one service for roadside assistance is Carmichael Towing Company.
Lockout Service
If you've locked your keys in your car, don't just smash the window with any nearby brick. Yes, the sound of breaking glass may be very satisfying, but think of the repair bill. And really, you don't want to look like a thief in the night, do you?
We can help you get back in a safe, professional way. Carmichael Towing Company's lockout service is fast and reliable. We've got the tools and the tech to get you inside, no broken glass required.
Winching
If your vehicle is stuck in a ditch or mud, we can winch it out for you. Carmichael Towing Company has the equipment and experience to get your vehicle back on the road safely.
Our tow trucks have sturdy booms and quick-picks to get your vehicle out of even the most sticky, stubborn situations. Even if the vehicle is nose-down in a rusty culvert, we'll get it out quickly and smoothly.
Flatbed Towing
If you're in need of flat bed towing, Carmichael Towing Company is here for you. We can tow your vehicle without putting any unnecessary mileage on it. With flatbed towing, we can even haul your boat.
And because we use a flatbed, your vehicle is less likely to be damaged in transit. At Carmichael Towing Company, everything is always tight and all right. So if you're in need of a tow but feel a little wary around normal wreckers, give us a call at 916-579-7549.
Integrated Towing
Now some vehicles are just too large for a standard wrecker. For these cases we bring along an integrated tow truck. Carmichael Towing Company has the kind of tow trucks needed for any situation.
An integrated tow truck is a semi-truck with a large, flat bed that can hold an oversize load. We're talking about vehicles like buses and RVs. If your vehicle doesn't fit on a standard wrecker, give us a call and we'll send over an integrated tow truck.
Motorcycle Towing
We all know how hectic traffic can be in Sacramento. It's enough to make anyone want to just ditch their car and take up riding a motorcycle. But if your motorcycle ever breaks down, Carmichael Towing Company has you covered.
We have special dollies and flat beds that can accommodate any size or style of motorcycle. And our drivers have the experience and expertise to tow your motorcycle quickly, safely, and without damaging it.
So if you're out on the open road and your motorcycle starts giving you trouble, just give Carmichael Towing Company a call. We'll be there to pick you up in no time.
Carmichael Towing Company is here to help, no matter what your towing needs are. We've got the experience, the equipment, and the expertise to get the job done right. So give us a call at 916-579-7549today!
County Services, Neighborhood Friendliness
Carmichael Towing Company is proud to provide these services to the citizens of Sacramento County. We're here to help, so please don't hesitate to call us the next time you need a tow, roadside assistance, or any of our other services.
Our crew is friendly and knowledgeable. Plus, it has a soft spot for people in trouble on the side of the road. Now that's a good combination for any towing service. When you call us, you'll never be stuck for long.
Call Carmichael Towing Company at  916-579-7549 for fast and reliable towing and roadside assistance services in Sacramento County, CA. We're always here to help.