Carmichael Towing Services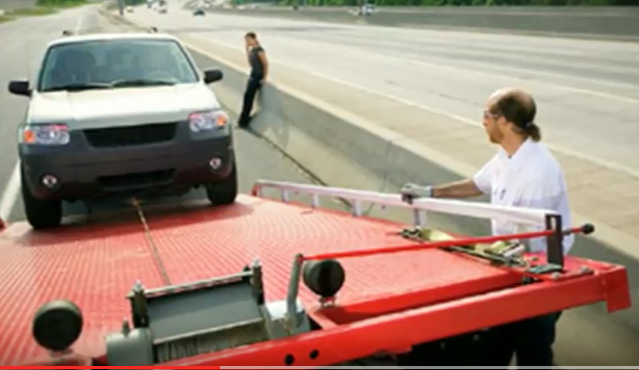 It's right there in our name–Carmichael Towing Company. We specialize in towing, and there's no one faster in town. We're quick, we're efficient, and we're always here when you need us.
No matter what kind of vehicle you have, or what kind of trouble you're in, Carmichael Towing Company is here to help. We offer a wide range of services, including:
Local and long-distance towing

Lockouts

Flat tires
If you're in need of a tow, or any other kind of assistance, don't hesitate to give us a call. We're always happy to help, and we'll get you back on the road in no time.
Dial 916-579-7549 to learn more about towing services in Carmichael, CA.
Booms
When you need dependable wrecker service in Sacramento County, give our team a call. We have a whole fleet of well-oiled, well-tuned trucks equipped with sturdy booms to get your car out of a deep ditch. We know how to use our booms, and we'll get you out of a bind in no time.
Winches
Need a winch? Piece of cake. Carmichael Towing Company is equipped with a wide variety of winches to suit any need. We can help you get your car out of a tight spot, or we can tow it away for you. Either way, we'll make sure you're taken care of.
Flatbeds
If you need a flatbed, we've got you covered. We have a wide variety of flatbeds to choose from, and we'll make sure you get the right one for your needs. We'll get your car where it needs to go, and we'll do it quickly and efficiently.
Our flatbeds are used to move the big loads that ordinary wreckers just can't hack. If you've got a big job, give us a call, and we'll get it done.
Integrated Towing
And sometimes even a flatbed is too small. For rigs, buses, and even boats, there's integrated towing. Carmichael Towing Company is equipped with the latest in integrated towing technology, and we're here to help you get your large vehicles where they need to go.
Our integrated tow trucks use both a boom and a wheel lift to load massive vehicles for transport. Oh and please…watch where you park. Because these are the trucks we use to haul away cars left where they shouldn't be.
Help Is On The Way
No job is too big, nor road too busy, for us to reach you. We've been in the towing business for years and haven't had a casualty yet. That's certainly good news. Even better, we sometimes get repeat business from satisfied customers (though it's tough to be pleased about one of our patrons in trouble).
Calls from all over the Carmichael area reach us every day. And that's fine because we've got the tools and the manpower to cover lots of lands. Our towing service makes the other guys' look like wrecks themselves (hey, if you need us, fellas, dial our number).
We've been to Sacramento, Orangevale, Rancho Cordova, Florin, Guilder, and all the fun little places in between. There are no cliffs of insanity too insane for us. Nor are there any scrapes that we can't get your vehicle out of.
Call us when you need us at 916-579-7549.