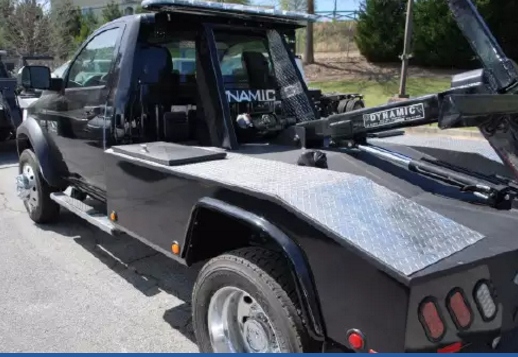 If you're in need of truck towing services in Carmichael, CA, look no further than Carmichael Towing Company. Our team of certified tow truck operators are equipped to handle any type of vehicle, no matter the size. We're available 24/7, so don't hesitate to give us a call next time you find yourself in need of a tow.
It's not always cars that need towing. We at Carmichael Towing Company are well aware of this–that's why our fleet includes integrated tow trucks. With these, we can haul commercial vehicles such as big rigs or dump trucks.
If your heavy-weight vehicle should ever break down anywhere in Sacramento County, call our team for assistance. We'll arrive on-scene quickly and get you towed to wherever you need to go.
Give us a call at 916-579-7549 to learn more about truck towing in Carmichael, CA.
Rigs, Buses, Boats, and More
It's one thing when your little Honda del Sol quits on the way to the office. It's quite another when a busload of school kids blows an engine in the middle of a field trip. That's where Carmichael Towing Company comes in. We can tow pretty much anything that will fit on our flatbed trailers, including:
Buses

RVs

Boats

Dump trucks

Big rigs
And even if it won't fit on the flatbed, our integrated towing service can handle the job. We're also equipped to accommodate other heavy-duty vehicles such as construction equipment. That's right–bulldozers and back-hoes. No job is too big or small for our team of certified tow truck operators.
How Does Integrated Towing Work?
With regular towing, the vehicle being towed is typically lifted off the ground by its front or rear end. This can be dangerous for certain types of vehicles, and is generally not recommended for heavier ones.
With integrated towing, however, the entire vehicle is pulled onto the flatbed using a series of pulleys, winches, booms, or wheel lifts. This method is much safer, and can be used on just about any type of vehicle.
Once the vehicle is secured, it will be towed to its destination using the flatbed trailer. This type of towing is often used for long-distance tows, as it minimizes wear and tear on the vehicle being towed.
To see an integrated tow truck is to remember it. These things are huge, and while they move a bit slowly, are built to carry the heaviest loads.
SUVs and Pickups
Even if your vehicle doesn't necessarily need integrated towing, we have other wreckers in our fleet. Off-road vehicles like pickups or SUVs can sometimes get stuck in hard to reach places. That's no problem for us. We have the right tools and the experience to get them unstuck and on their way.
No matter what type of vehicle you drive, Carmichael Towing Company has a tow truck that's right for the job. We're here to help, 24 hours a day, 7 days a week. Give us a call next time you find yourself in need of a truck tow.
When it comes to towing, there's only one company you need to know in Sacramento County: Carmichael Towing Company. We're always here to help, no matter what type of vehicle you drive. Call us today at 916-579-7549.